WHERE TO WATCH
USA & Canada – Vimeo on Demand
UK – BFI Player, Curzon Home Cinema, Apple TV, Amazon
Middle East & North Africa – OSN
Eastern Europe – HBO Max
Mexico – In Cinemas ('in person screenings' for details)
Netherlands – In Cinemas ('in person screenings' for details)
All other regions* – Vimeo on Demand
*Coming Soon in Mid-2024: France, Belgium, Luxembourg
Cultural and intergenerational trauma erupt in this story about two sisters on the outskirts of Paris. After the siblings are torn apart, the eldest, Hasna, struggles to find her identity, leading to a choice that shocks the world. Director Dina Amer takes on one of the darkest issues of our time and deconstructs it in an intimate story about family, love, sisterhood, and belonging.
Executive Producer
Spike Lee, Riz Ahmed, Spike Jonze, Alma Har'el
Awards
Venice Film Festival world premiere
30+ awards to date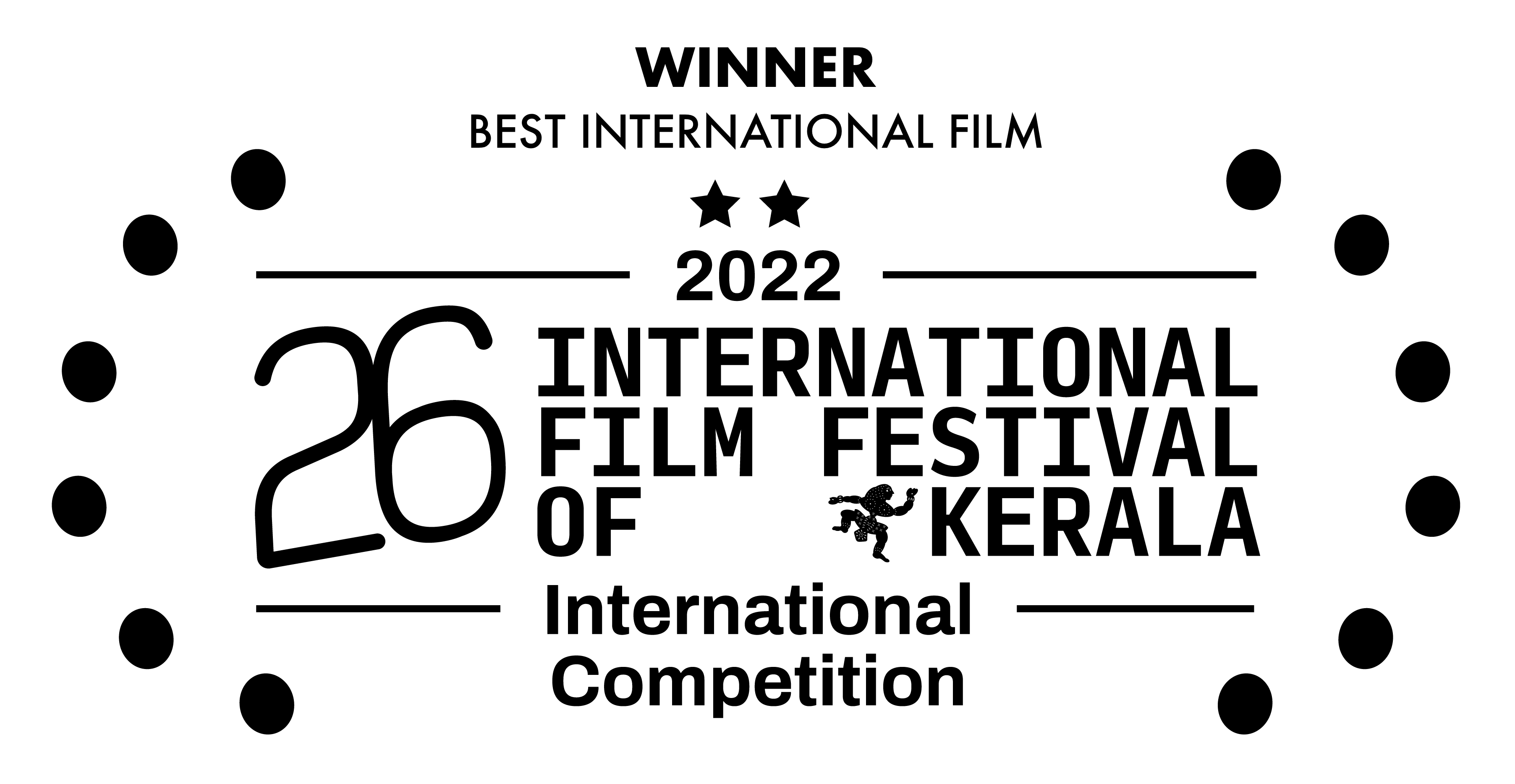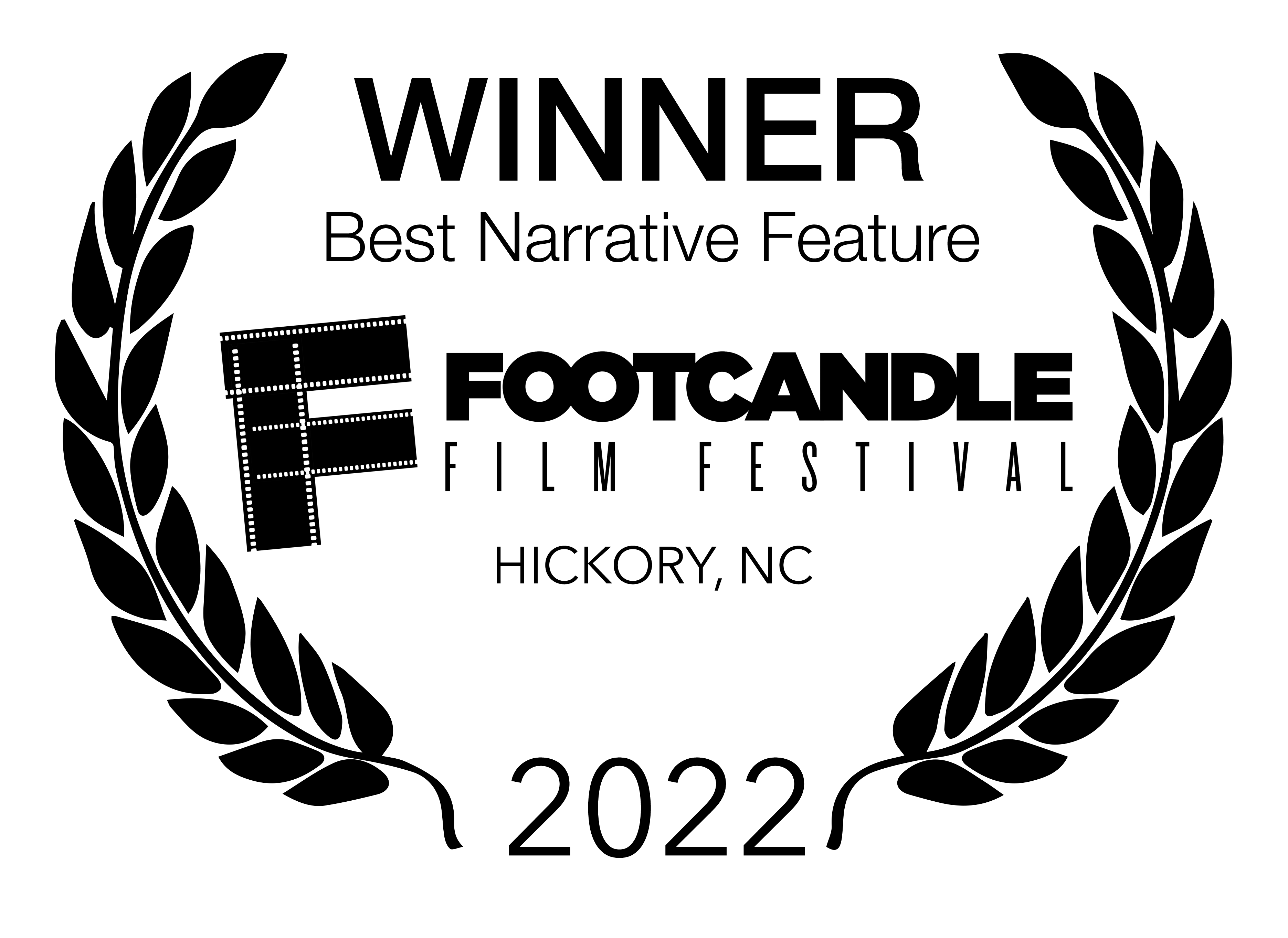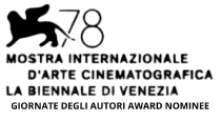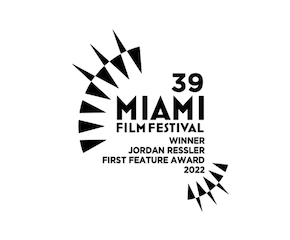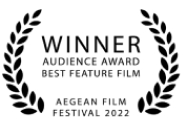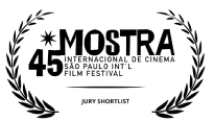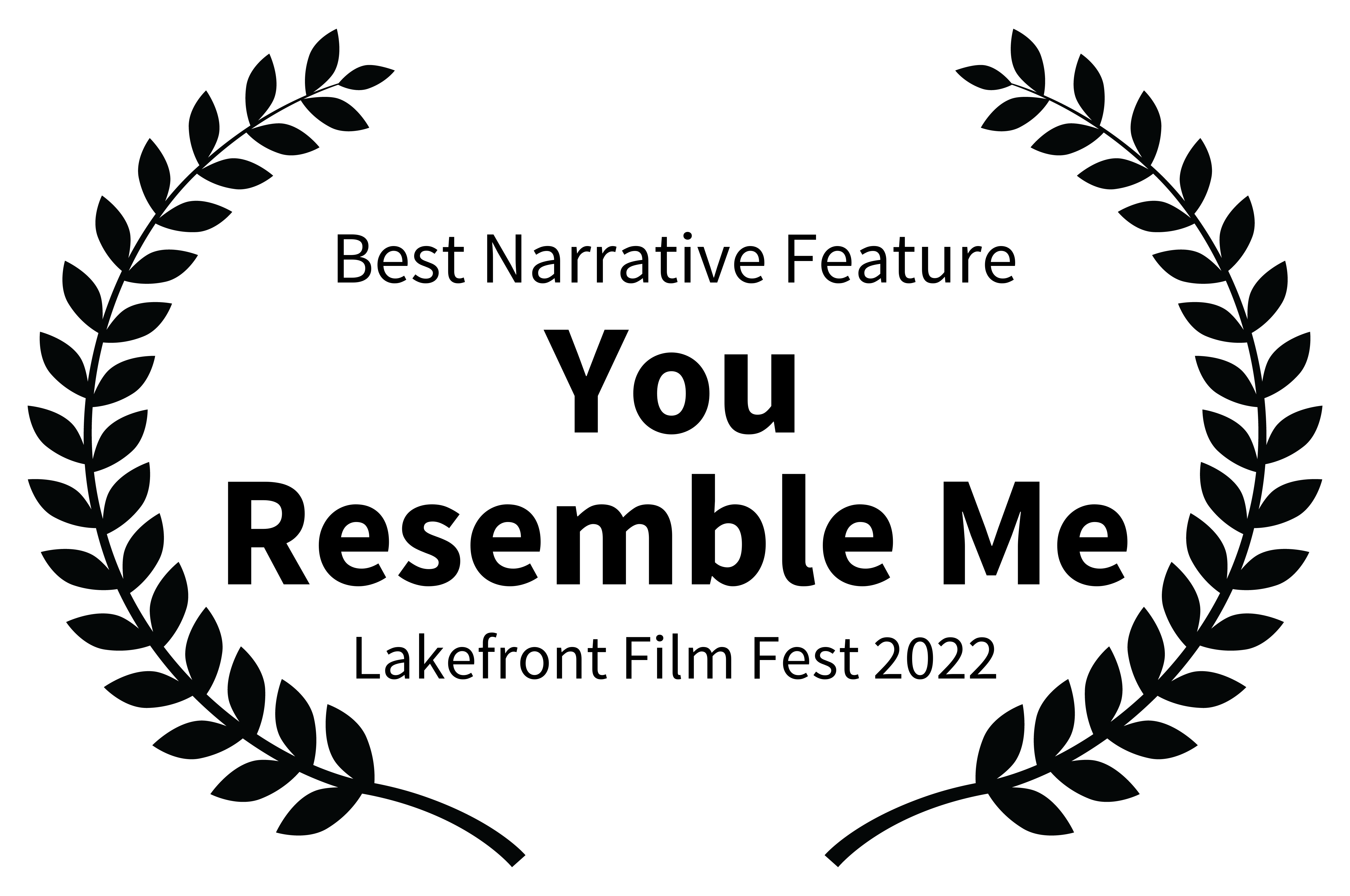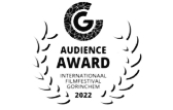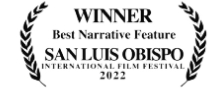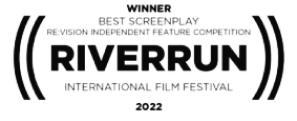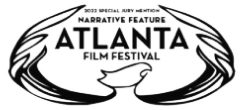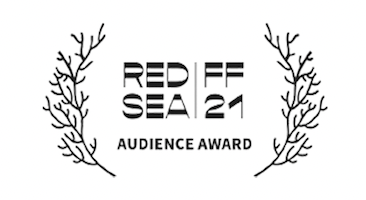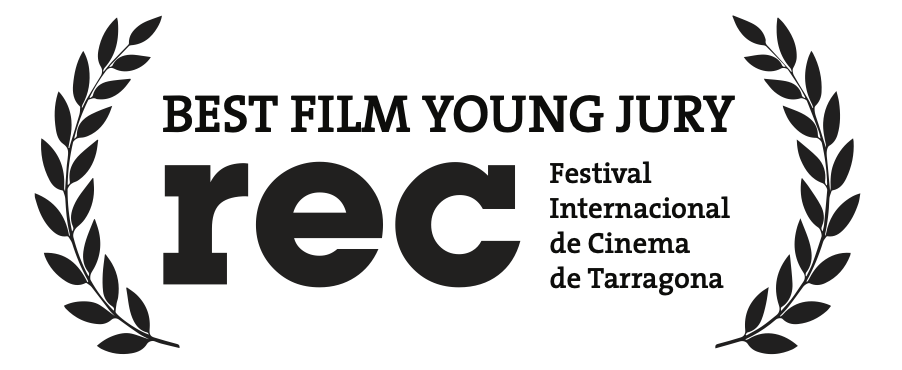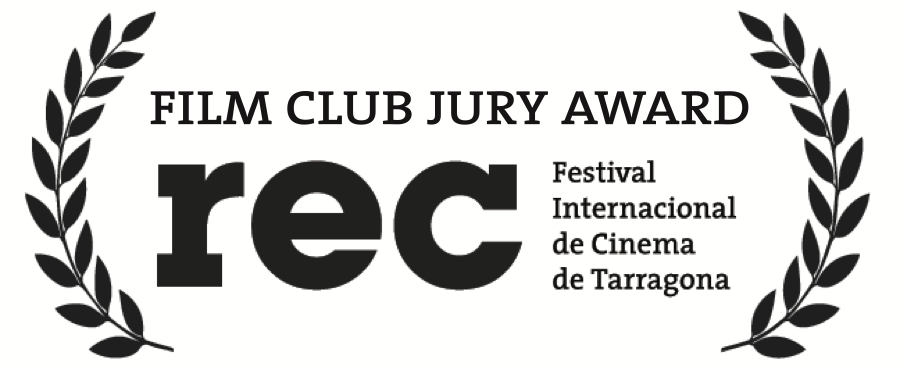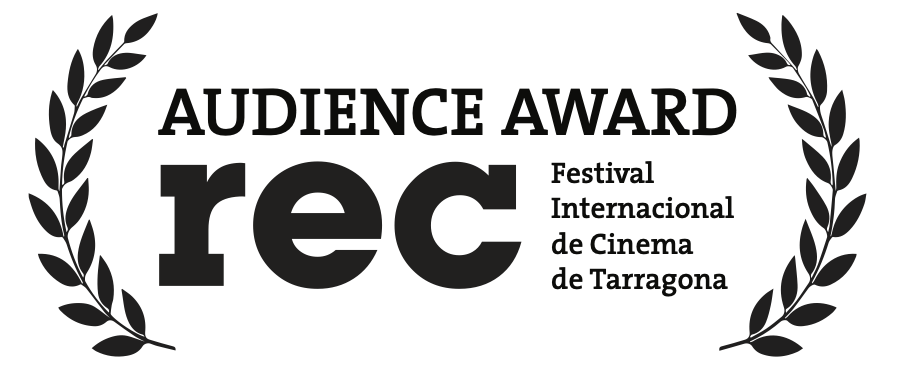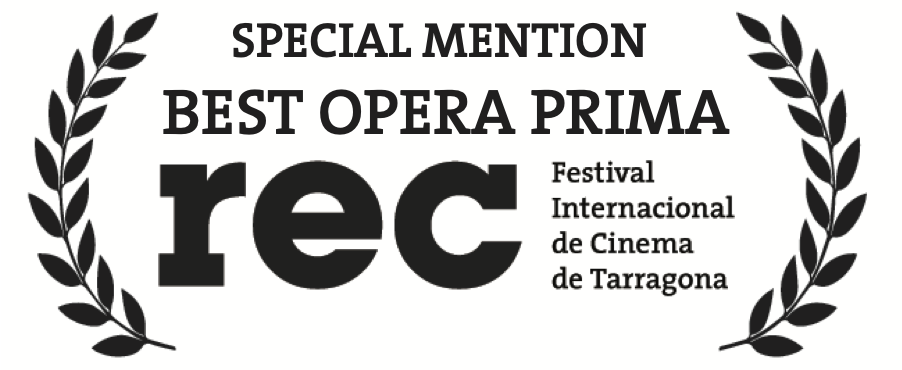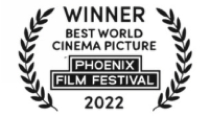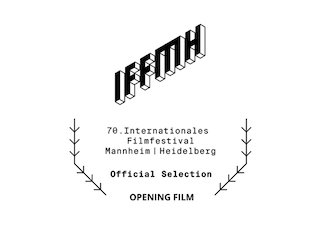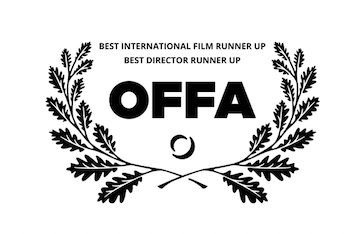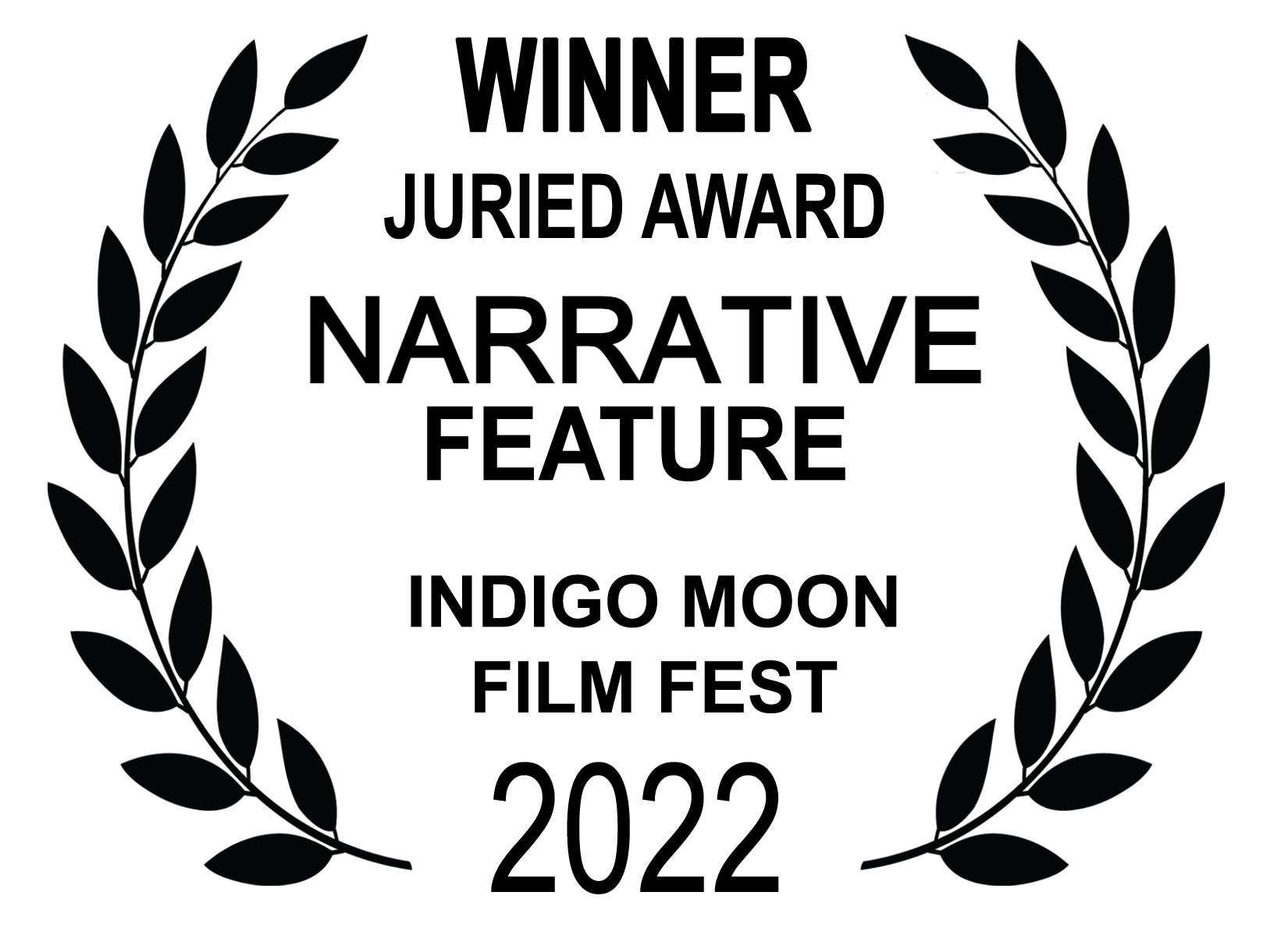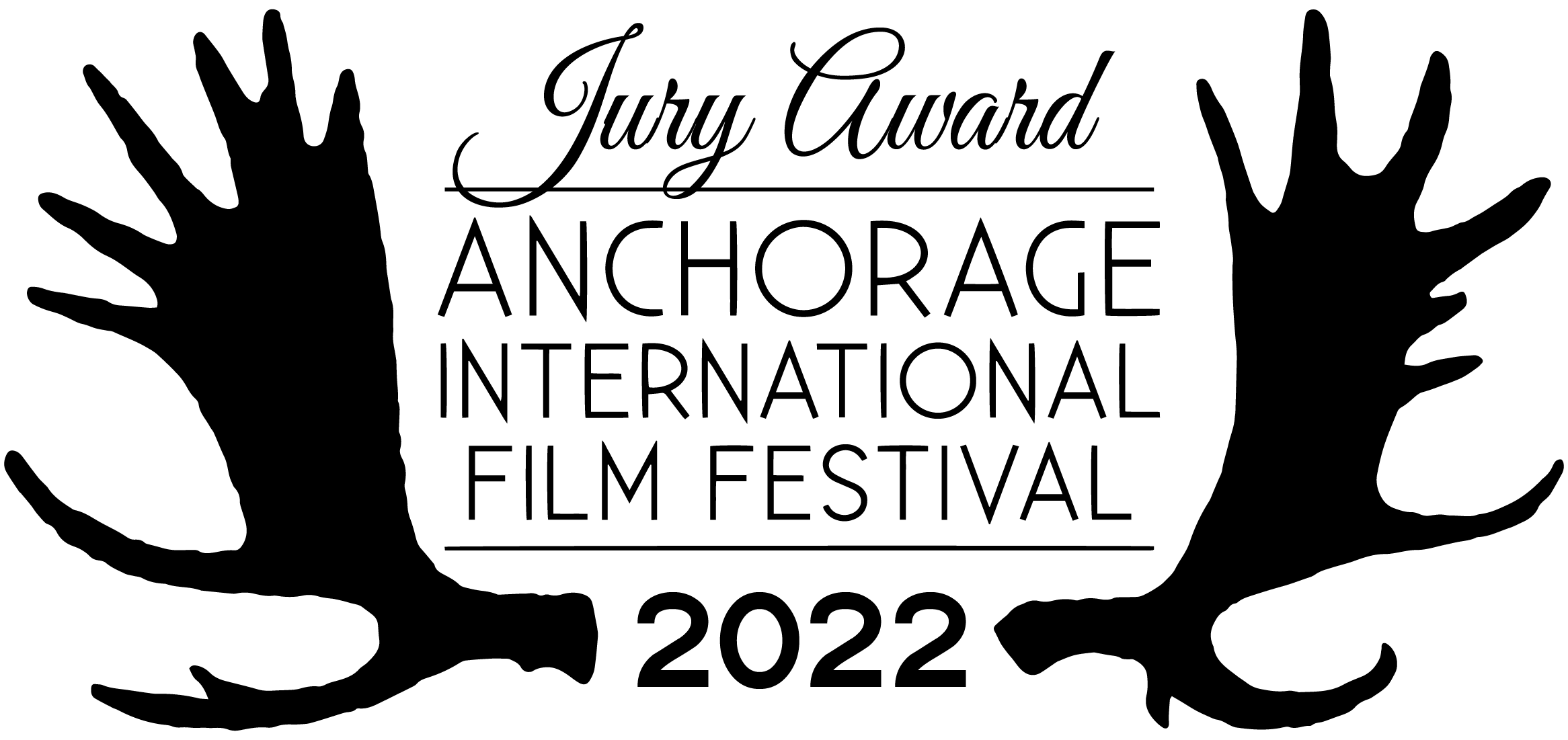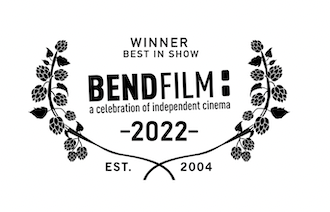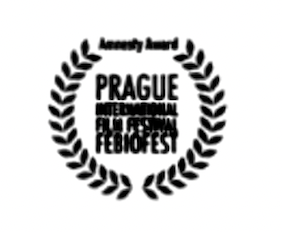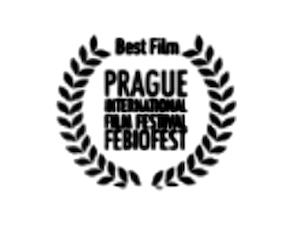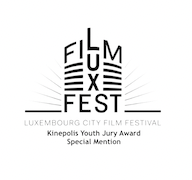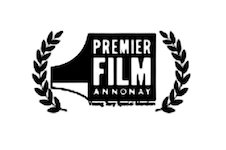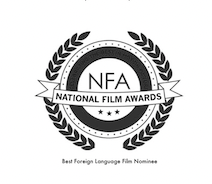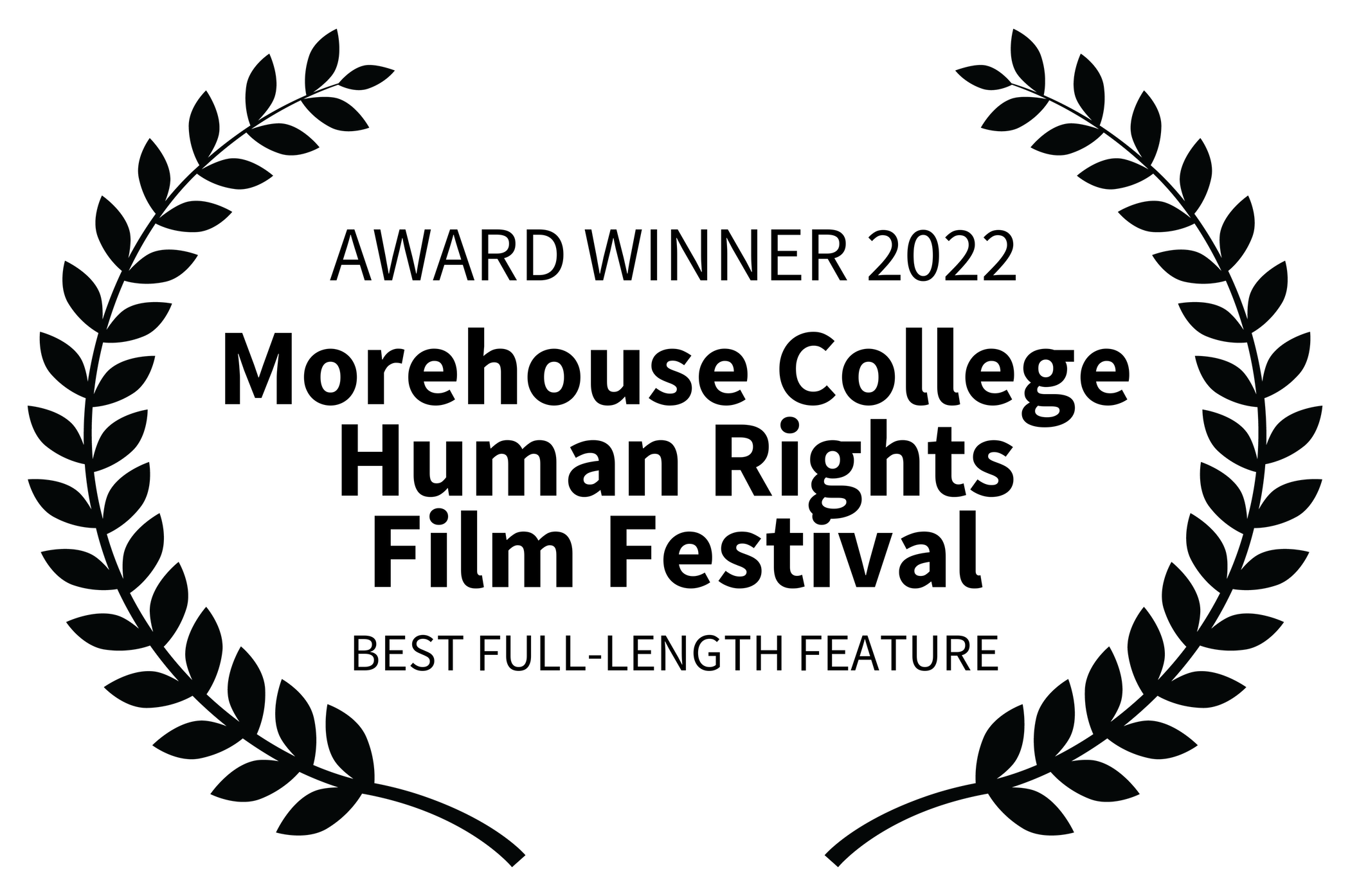 Press
An affecting and confident debut. A gripping and painful story of dislocation and belonging.

Amazing.

A powerful cry from the heart. It has a scrappy, throat-grabbing energy.

Provocative and thought-provoking.

A bold feature debut… Thought provoking… A nuanced character study.

Amer's portrait is both delicately impressionistic and stunningly revelatory.... She's done nothing less than change the world — or at least how we perceive it. Spellbinding and visually audacious. A strong, muscular, heartfelt film.

A standout at the Venice Film Festival.

A wrenching, immersive drama of Identity.

Breathless… Hits home emotionally.

Devastating… A counter factual gut punch.

Tour-de-force filmmaking that defies conventions in its search for the truth about what makes us the people we are… Knockout work that refuses to toe the line of conventional thought.

Daring… A nuanced, if provocative, introspection about marginalised figures… Authentic… You feel every moment deeply.

Searing and provocative… A formidable debut… Boisterous and kinetic… As daring as it sounds… Even Spike Lee at his most provocative might shy away from material as subversive as this.

Amer's conviction in presenting this story of a splintered woman with the utmost humanity ensures your emotional investment as do the powerhouse performances from Soualem and Grimaudo.

Compelling… Simple and affecting… Truly exciting… YOU RESEMBLE ME doesn't look like anything else out there, it's obviously the product of a strong vision.

The film shows how children of migrant families in Europe are constantly code-switching, acting in one way to please their family at home and then another to keep up with their friends.

The worlds of contemporary geopolitics and narrative independent filmmaking collide.

Undoubtedly the thunderclap of this Venice Film Festival… Complex, courageous and powerful.

A coming-of-age tale that examines the roots of radicalization.

Top 10 Arab Films of 2021.

A visceral film that gets to the root of the identity crisis felt by European citizens of immigrant origin.

A knockout humanitarian statement.

Upcoming Screenings
Mexican Theatrical Release – Across Mexico – Starting on October 11th
Past Screenings
INTERNATIONAL
Venice Film Festival (Italy)
Red Sea Film Festival (Saudi Arabia)
REC Tarragona Film Festival (Spain)
Mannheim Heidelberg International Film Festival (Germany)
Sao Paulo International Film Festival (Brazil)
Luxembourg City Film Festival (Luxembourg)
Kerala International Film Festival (India)
International Film Festival Gorinchem (Netherlands)
FEBIOFEST: Prague International Film Festival (Czech Republic)
Aegean Film Festival (Greece)
Festival du Premier Film d'Annonay (France)
Stockholm Film Festival (Sweden)
Thessaloniki International Film Festival (Greece)
Leeds International Film Festival (UK)
Dublin International Film Festival (Ireland)
Human Rights Watch Film Festival (UK & Ireland)
Oostende International Film Festival (Belgium)
Kosmorama Trondheim International Film Festival (Norway)
Beirut Women's Film Festival (Lebanon)
Arab Film Days (Norway)
Kolkata International Film Festival (India)
Bengaluru International Film Festival (India)
MOOOV Festival (Belgium)
Arab Film Days Rotterdam (Netherlands)
Cheltenham International Film Festival (UK)
Busan International Kids and Youth Film Festival (South Korea)
Women's International Film Festival (India)
Amman International Film Festival (Jordan)
Morehouse College Human Rights Film Festival (Georgia)
Afrika Film Festival Köln (Germany)
ESPOO Cine (Finland)
Filmfestival Der Neue Heimatfilm (Austria)
IndieCork (Ireland)
Amal International Euroarab Film Festival (Spain)
Kulturkreis Das Zentrum Radstadt (Radstadt, Austria)
POFF Black Nights Film Festival (Tallinn, Estonia)
Arab Film Festival Zürich (Switzerland)
ZINEXIT Human Rights Film Festival (Spain)
MUSOC Social Film and Human Rights Festival of Austurias (Spain)
Curzon Bloomsbury (London, England)
Frontline Club (London, England)
The Garden Cinema (London, England)
Lewes Depot (Lewes, England)
Merlin Cinemas Phoenix Cinema (Falmouth, England)
Merlin Cinemas Savoy Cinema (Penzance, England)
Keswick Alhambra Cinema (Keswick, England)
Strode Theatre (Street, England)
Mareel (Lerwick, Scotland)
Belgrave Hall (Leeds, England)
The Ultimate Picture Palace (Oxford, England)
Roses Theatre (Tewksbury, England)
Southill Park Arts Centre (Bracknell, England)
Chichester New Park (Chichester, England)
Seamus Ennis Centre (Dublin, Ireland)
NORTH AMERICA
Santa Barbara Film Festival (California)
Miami Film Festival (Florida)
Human Rights Watch Film Festival (New York)
Phoenix Film Festival (Arizona)
Maryland Film Festival (Maryland)
Atlanta Film Festival (Georgia)
RiverRun International Film Festival (North Carolina)
Lakefront Film Festival (Washington DC)
Crested Butte Film Festival (Colorado)
Footcandle Film Festival (North Carolina)
Hot Springs Film Festival (Arkansas)
San Luis Obispo Film Festival (California)
Oakville Film Festival (Canada)
Cinequest Film Festival (California)
Filmfest DC (Washington DC)
White River Indie FIlms (Vermont)
Toronto Arab Film Festival (Canada)
MENA Film Festival (Vancouver, Canada)
Martha's Vineyard Film Festival (Massachusetts)
Berkshire International Film Festival (Massachusetts)
Indie Street Film Festival (New Jersey)
Mizna's Twin Cities Arab Film Festival (Minnesota)
Heartland International Film Festival (Indianapolis, IN)
BendFilm Festival (Bend, OR)
Indigo Moon Film Festival (Fayetteville, NC)
Women in Film Festival (Martha's Vineyard, MA)
St. Louis International Film Festival (St. Louis, MO)
New Orleans Film Festival (New Orleans, LA)
Houston Cinema Arts Festival (Houston, TX)
Anchorage International Film Festival (Anchorage, AK)
Austin Film Society (Austin, TX)
Angelika Film Center (New York, NY)
The Tower Theatre by Angelika (Sacramento, CA)
Angelika Carmel Mountain (San Diego, CA)
Angelika Pop-Up at Union Market (Washington DC)
Angelika Dallas (Dallas, TX)
Angelika Plano (Plano, TX)
Angelika at Mosaic (Fairfax, VA)
Laemmle NoHo (Los Angeles, CA)
Laemmle Monica (Los Angeles, CA)
Harkins Shea 14 (Scottsdale, AZ)
Lark Theater (Larkspur, CA)
Frida Cinema (Santa Ana, CA)
Real Art Ways (Hartford, CT)
The Avalon Theatre (Washington, DC)
Cinema Arts Theater (Lewes, DE)
MDC's Tower Theater (Miami, FL)
Paradigm Cinemas (Fort Lauderdale, FL)
Plaza Theatre (Atlanta, GA)
Wilmette Theatre (Wilmette, IL)
Kan-Kan (Indianapolis, IN)
Zeitgeist Theatre (New Orleans, LA)
Magic Lantern Theater (Bridgton, ME)
Route 66 Theater (Webb City, MO)
Red Cinemas (Greensboro, NC)
Mary Riepma Ross Media Arts Center (Lincoln, NE)
ACME Screening Room (Lambertville, NJ)
The Guild Cinema (Albuquerque, NM)
Esquire Theatre (Cincinnati, OH)
Mariemont Theatre (Mariemont, OH)
Working Room (Richmond, VA)
The Rose Theatre (Port Townsend, WA)
Grand Illusion Cinema (Seattle, WA)
Regal High Ridge (Albuquerque, NM)
Regal Fox Tower (Portland, OR)
Regal Downtown West (Knoxville, TN)
Maya Salinas 14 (Salinas, CA)
Maya Pittsburg 16 (Pittsburg, CA)
Maya Bakersfield 16 (Bakersfield, CA)
Maya Fresno 16 (Fresno, CA)
Maya Delano 12 (Delano, CA)
Maya Cinemas NLV 14 (Las Vegas, NV)
AMC Thoroughbred 20 (Franklin, TN)
AMC Concord Mills 24 (Charlotte, NC)
AMC Greensboro 18 (Greensboro, NC)
AMC Hampton 24 (Hampton, VA)
AMC Chattanooga (Chattanooga, TN)
AMC Summit (Birmingham, AL)
AMC Arizona Center 24 (Phoenix, AZ)
AMC Ahwatukee 24 (Phoenix, AZ)
AMC Southpoint 17 (Durham, NC)
AMC Burbank Town Center 8 (Burbank, CA)
AMC Highlands Ranch 24 (Highlands Ranch, CO)
AMC Westminster Promenade (Westminster, CO)
AMC Plainville 20 (Plainville, CT)
AMC Baton Rouge 16 (Baton Rouge, LA)
AMC Aventura Mall 24 (Aventura, FL)
AMC Sunset Place 24 (South Miami, FL)
AMC Veterans 24 (Tampa, FL)
AMC Woodlands Square 20 (Oldsmar, FL)
AMC Phipps Plaza 14 (Atlanta, GA)
AMC Savannah 11 (Savannah, GA)
AMC Johnston 16 (Johnston, IA)
AMC Southridge 12 (Des Moines, IA)
AMC Council Bluffs (Council Bluffs, IA)
AMC River East 21 (Chicago, IL)
AMC Village Crossing 18 (Skokie, IL)
AMC Newcity 14 (Chicago, IL)
AMC Stonybrook 20 (Louisville, KY)
AMC Elmwood Palace 20 (Harahan, LA)
AMC Framingham 16 (Framingham, MA)
AMC Carolina Pavilion (Charlotte, NC)
AMC Saratoga Springs 11 (Saratoga Springs, NY)
AMC Easton Town Center 30 (Columbus, OH)
AMC Progress Ridge 13 (Beaverton, OR)
AMC Gulf Pointe 30 (Houston, TX)
AMC Willowbrook 24 (Houston, TX)
AMC Lynnhaven 18 (Virginia Beach, VA)
AMC Mayfair 18 (Wauwatosa, WI)
Sherbino Theater (Ridgway, CO)
Metro Cinema (Alberta, Canada)
Sudbury Indie Cinema (Sudbury, Canada)
Cinemas Guzzo (Montreal, Canada)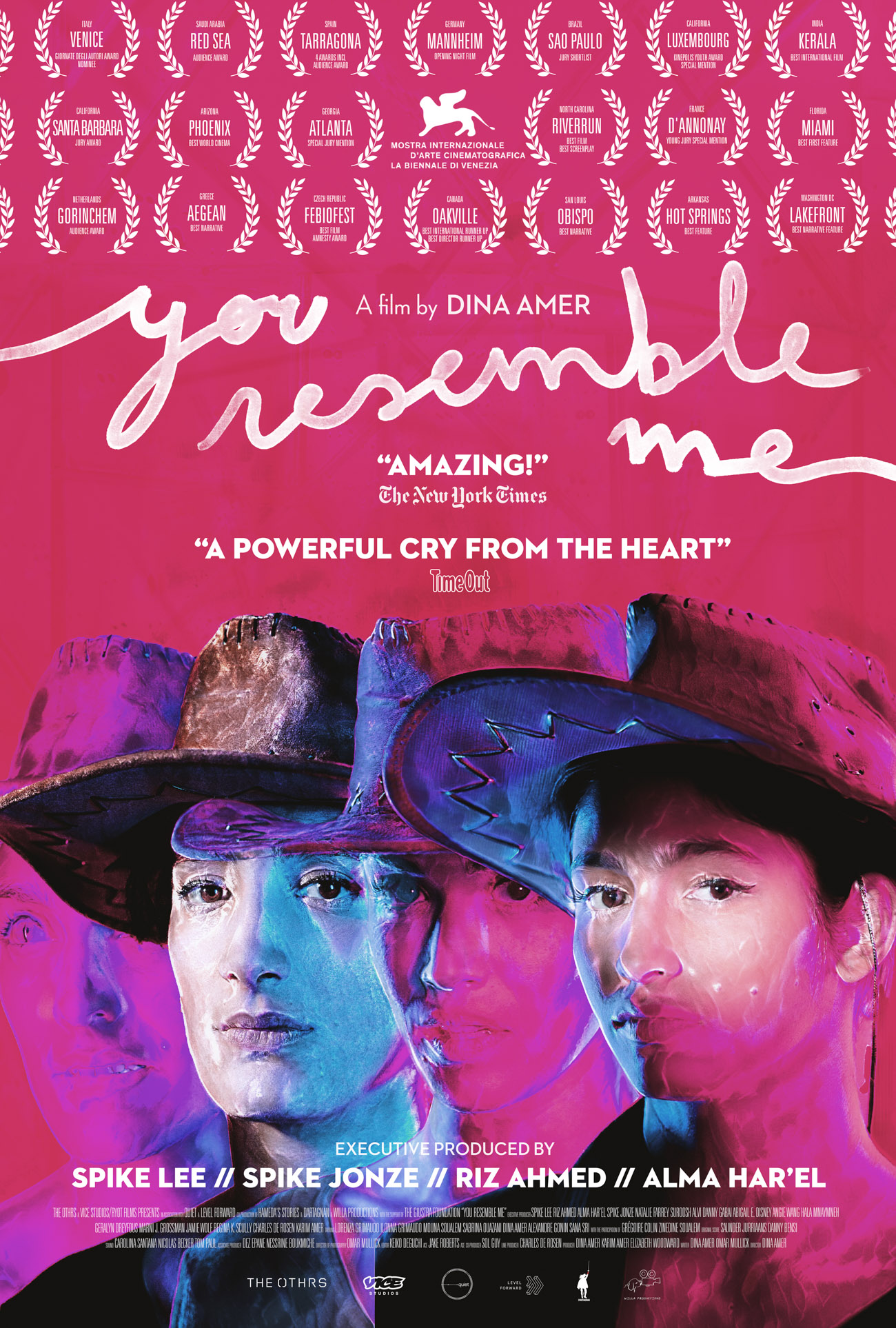 A FILM BY DINA AMER
THE OTHRS & VICE STUDIOS/RYOT FILMS
PRESENTS
IN ASSOCIATION WITH
QUIET & LEVEL FORWARD
CO-PRODUCTION OF
HAMEDA'S STORIES & DARTAGNAN & WILLA
WITH THE SUPPORT OF
THE GIUSTRA FOUNDATION
STARRING
LORENZA GRIMAUDO ILONNA GRIMAUDO MOUNA SOUALEM SABRINA OUAZANI DINA AMER ALEXANDRE GONIN SANA SRI
WITH THE PARTICIPATION OF
GRÉGOIRE COLIN ZINEDINE SOUALEM
EXECUTIVE PRODUCER
SPIKE LEE SPIKE JONZE ALMA HAR'EL RIZ AHMED
NATALIE FARREY SUROOSH ALVI DANNY GABAI ABIGAIL E. DISNEY ANGIE WANG HALA MNAYMNEH
GERALYN DREYFOUS MARNI J. GROSSMAN JAMIE WOLF REGINA K. SCULLY CHARLES DE ROSEN KARIM AMER
CO-EXECUTIVE PRODUCER
CRYSTAL MOSELLE SEAN GLASS
ORIGINAL SCORE
SAUNDER JURRIAANS DANNY BENSI
SOUND
CAROLINA SANTANA NICOLAS BECKER TOM PAUL
ASSOCIATE PRODUCER
DEZ EPANE NESSRINE BOUKMICHE
DIRECTOR OF PHOTOGRAPHY
OMAR MULLICK
EDITOR
KEIKO DEGUCHI ACE JAKE ROBERTS ACE
CO-PRODUCER
SOL GUY
LINE PRODUCER
CHARLES DE ROSEN
PRODUCER
DINA AMER KARIM AMER ELIZABETH WOODWARD
WRITER
DINA AMER OMAR MULLICK
DIRECTOR
DINA AMER
BOOKINGS: youresembleme@willaproductions.com
For bookings contact
youresembleme@willaproductions.com
UK BOOKINGS
RACHELE@MODERNFILMS.COM
UK PRESS
KEELEY@EMFOUNDATION.COM SHARIRAUTENBACH@GMAIL.COM